Here we are nearly 10 years after I thought about putting this book together. We now have an updated version of Stepping Up. It's hard to believe that the book will be out on the shelves in about a week. We had thought that we might not do the 2nd edition for a few more years. But things change, and I made a decision in December to rally. I spent some long days and nights at the computer in order to get it out this winter.
Stepping Up – A Guide to The Ridge at Bridger Bowl was released in March 2005, and the first edition was entirely sold out by the end of March 2008. The book contains a foreword by
Scot Schmidt
, interview with
Tom Jungst
and closing by
Dr. Robb Gaffney
. Stepping Up received excellent reviews in Couloir Magazine and Outside Bozeman, it was also mentioned in Powder Magazine and The Ski Journal.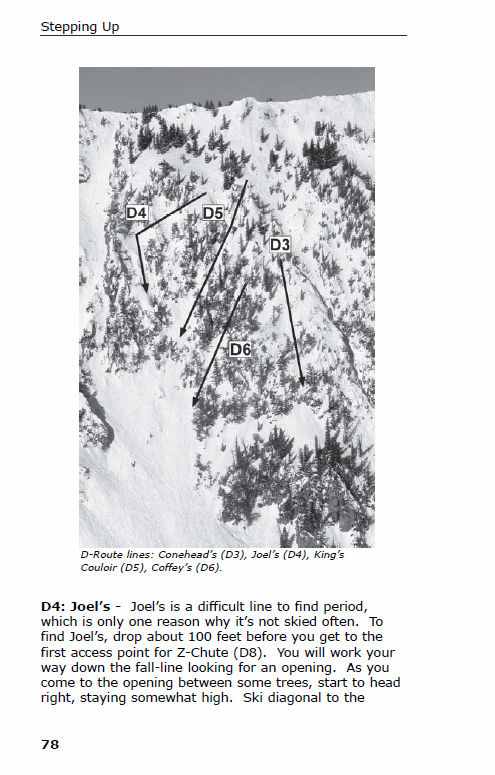 For the second printing, we have increased the amount if images in both the photo insert and body of the book, as well as made revisions to accurately reflect changes that have taken place at Bridger since 2005. Areas of interest are the Fingers, High Traverse and The Ridge. The book is 102 pages and contains 90 quality images (including pictures of Scot Schmidt, Doug Coombs, Tom Jungst, Jim Conway and other local riders). We are expecting the book to be available at local retailers in 2 weeks, you can also order a copy on our website:
http://www.stepping-up.net
. If you have any specific questions, please drop us a line, stepping-up@hotmail.com.